Houston News
Raindrop Turkish House offered Turkish cuisine cooking classes last Saturday Oct 1, 2011. Students enjoyed actively participating in creating fabulous masterpieces of Turkish cuisine during the class.The class was in the kitchen of Turquoise Center.Our experienced chefs, instructed and helped the students improve their cooking skills.And of course, they joined the feast at the end of the class!Next session will be on Saturday, Oct 15 between 11:00 am and 2:00 pm.Hurry up, the space is limited! It is very easy to enroll in the program! Simply click Application botton on the Cooking Classes page.
Read more...
Raindrop Turkish House pleased to offer Cooking Classes for all. Everyone is welcome to participate, learn, taste and have fun.
Have you ever tasted delicious Turkish food? Do you want to learn more about authentic Turkish cuisine? Raindrop Turkish House offers Turkish Cuisine cooking classes. You are going to be actively participating in creating fabulous masterpieces of Turkish cuisine during the class. Our experienced instructors will teach and help you improve your cooking skills. And of course, you are very welcome to join the feast at the end of the class!
Read more...
National Night Out Party at Raindrop Turkish House on Tuesday, October 4, 2011 from 6:00 PM. to 9:00 PM! "Friends come and join us for Neighborhood Crime and Drugs a Going Away Party" Meet your neighbors! Turkish Food, Music, fun and educational activities for kids! Enjoy meeting with our Police Officers! Join America in a United Stand Against Crime. Address: 9301 West Bellfort Ave, Houston, Texas 77031 http://www.raindropturkishhouse.org/rsvp/nno2011
Read more...
Raindrop Women Association organized Coffee Night on September 22, Thursday at 7.00 pm.The program started with a presentation about Turkish coffee. After the presentation, guests were served Turkish coffee. Proceeding, ladies had delicious Turkish desserts and Turkish refreshment. Meanwhile, ladies had great conversations. It was such a warm night. Houston Raindrop Women Association are grateful for all who joined. The program ended after play games.Ladies meet on the Third Thursday night of every month for Coffee Night. Anyone, who wants to join this special night, can send e-mail to This e-mail address is being protected from spambots. You need JavaScript enabled to view it
Read more...
Raindrop Women Association joined Interfaith Ministries Heart Anthology event on Thursday, September 22nd . Our community member DIlek Saleh demonstrated water marbling art (ebru) to curious viewers.
Read more...
Raindrop Turkish House received a special recognition from Houston Police Department Chief Charles McClelland on Wednesday September 21, 2011. On behalf of the foundation, our chairman Suleyman Salih Cifci, our president Mehmet Okumus, community engagement Harun Alacadag were present in the award ceremony. On behalf of the foundation, President Okumus expressed community's appreciation and thankfulness for such a distinguished honor. Chief McClelland mentioned that "I wish we have more organizations like Raindrop Turkish House." Assistant Chief John H Chen informed the chief about Turkish community's efforts to promote dialog between the communities. Captain Steven Spears mentioned that the foundations' activities are really a good asset for the community in Houston.
(September 21, 2011 Houston Texas)
Read more...
Houston Raindrop Turkish House hosted painter Safa Sahin's Exhibition About Change the Life of a Child in Africa at August 31st. He has been painting for more than 10 years and opened exhibitions in Turquoise Center in the United States. Visitors were able to enjoy paintings and talked to the painter about his art and his exhibition painting about Africans hungriness kids. We are also very thankful to Safa Sahin. As Raindrop Turkevi, we would like to give an Appreciation Award to Mr. Safa Sahin a for exhibition and contribution to Raindrop Helping Hands.
Read more...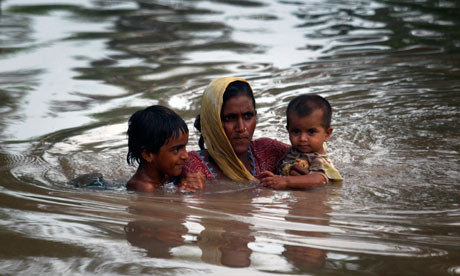 Pakistan is battling monsoon rains that have affected 5 million people and killed 300, a toll that is likely to rise with fresh downpours forecast for the coming days. Reports are that, the floods are bigger than last year's calamity that affected 20 million Pakistanis, left 2,000 dead and inundated one-fifth of the country. They have devastated communities in some of the most poverty-stricken districts.Please click the following links to see the news coverage from BBC:
http://www.bbc.co.uk/news/world-south-asia-14960080
Read more...
Chairs and faculty members of the Department of Middle Eastern Studies and Center for Middle Eastern Studies of the University of Texas at Austin visited Raindrop Turkish House on Saturday, September 17, 2011. Raindrop Turkish House and UT's Department of Middles Eastern Studies are collaborating in developing the Turkish studies program at the department.The guests received information about the Turquoise center where Raindrop Turkish House is based and also learned about the activites Raindrop organizes. Then, the guests presented their organizational structure and functions and also commented on the progress about the Turkish program.
Read more...
<< Start < Prev 1 2 3 4 5 6 7 8

9

10 Next > End >>


Page 9 of 22